edusources in het kort
Deze infographic (pdf) vat in één oogopslag samen hoe edusources werkt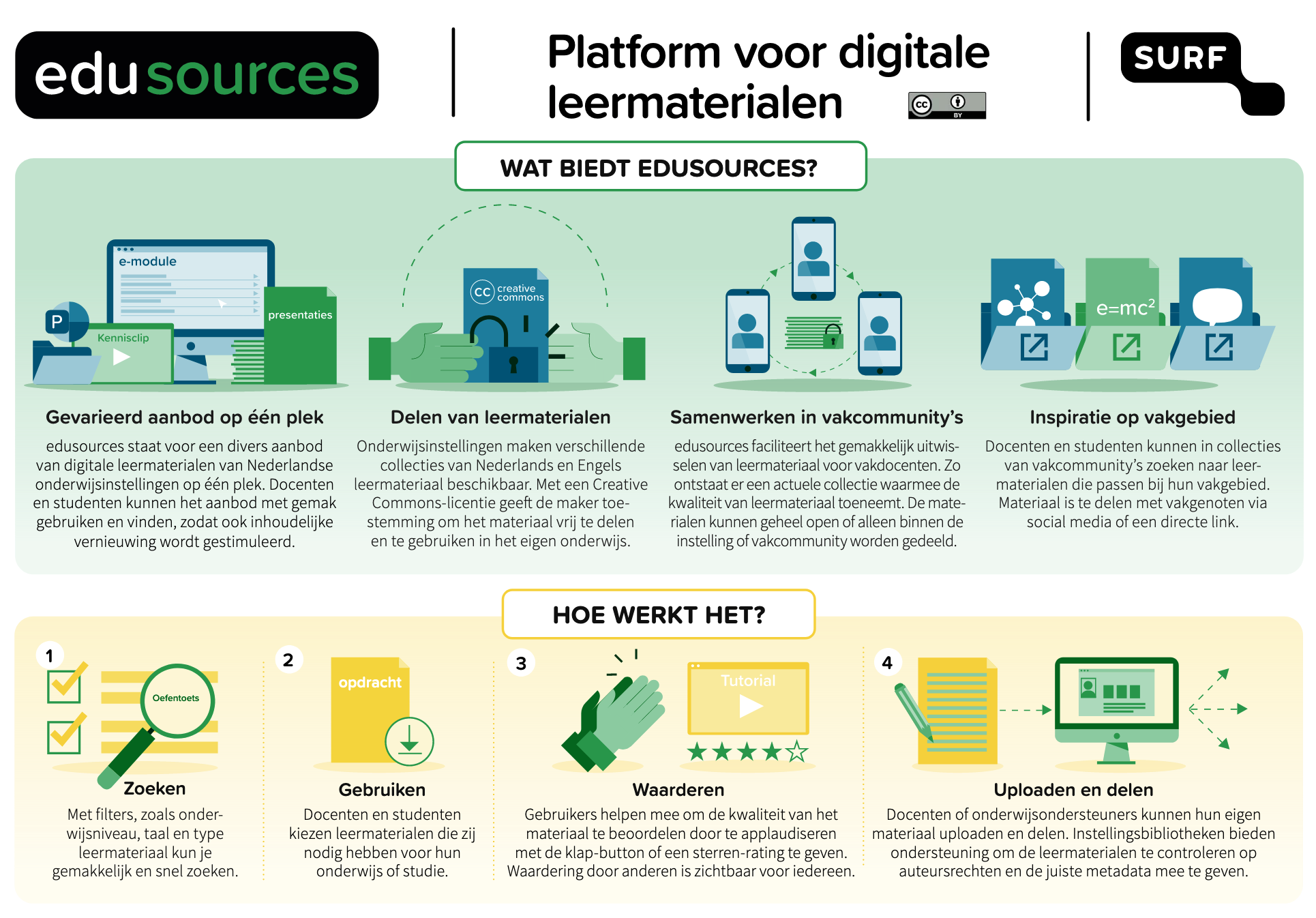 Veelgestelde vragen
Lees de antwoorden op een aantal veelgestelde vragen over edusources, zoals:
Hoe werkt edusources?
Waarom zou ik edusources gebruiken?
Waar kan ik terecht voor ondersteuning?
edusources in a nutshell
This infographic (pdf) summarizes how edusources works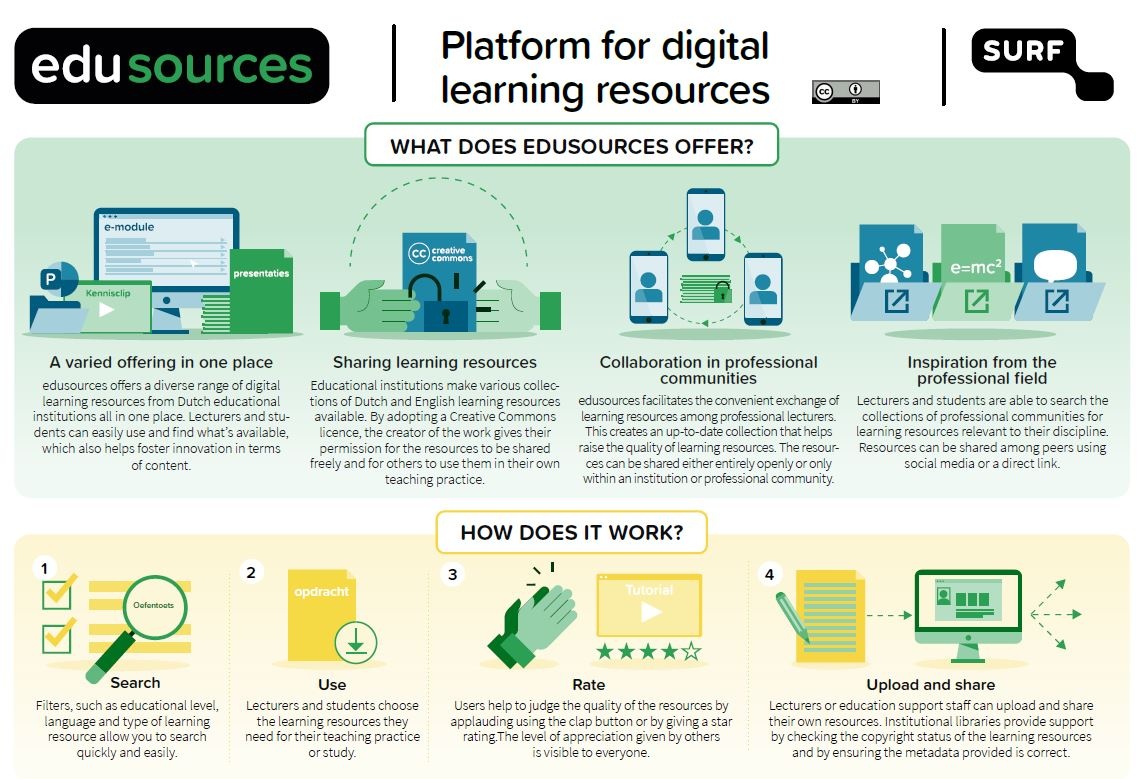 FAQ
Read the answers to some frequently asked questions about edusources (only available in Dutch for now).